These are some of the sites I have worked on in the past, with descriptions of what I have done.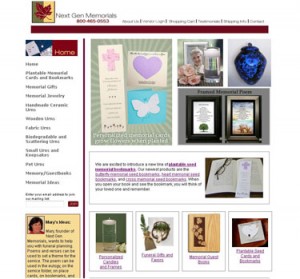 Next Gen Memorials: A 350+ page site selling funeral products.  My ongoing work on this site includes:
Web page design and graphics
Navigation improvements
Content creation
Email marketing
Photography and image editing
Adding new products and product suggestions
SEO for keywords and backlinks
Adding products to Google shopping, Amazon, and Ebay
Filming videos and posting them to YouTube
Maintaining sister web site Renaissance Urns
Creating and updating a blog NextGenMemorials Blog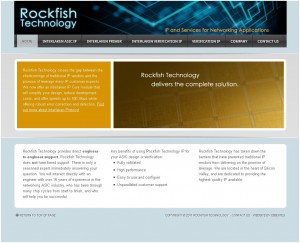 Rockfish Technology: Website for an Electrical Engineering freelance firm.  Implemented using WordPress and the Genesis Framework with many modifications to the child theme.  I designed and implemented this site on an extremely tight schedule and contributed much of the content as well.  The home page has a slider containing two slides with ASIC related images.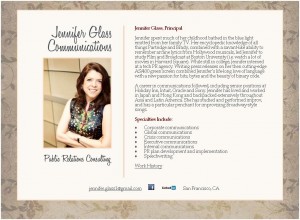 Jennifer Glass Communications: I designed and implemented this site for a Public Relations Freelancer.  This one-page site features a flexible layout that will look good in any size browser window.  The site is currently not live, since she has found a permanent position.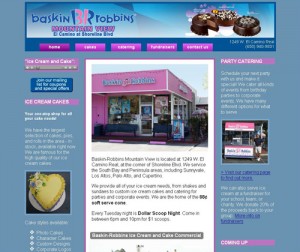 Baskin-Robbins Mountain View:  This site was entirely designed and implemented by Ebbsites.  I produced all photos, flash, content, graphics, email signup script,  menus and colors.  I am currently maintaining the site doing:
SEO, keyword research and analytics
Facebook updates
Regular updates to latest news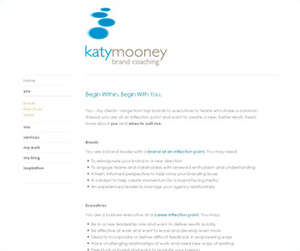 Katy Mooney Brand Coach: I did maintenance on this site to update the content, color scheme, favicon, and navigation.